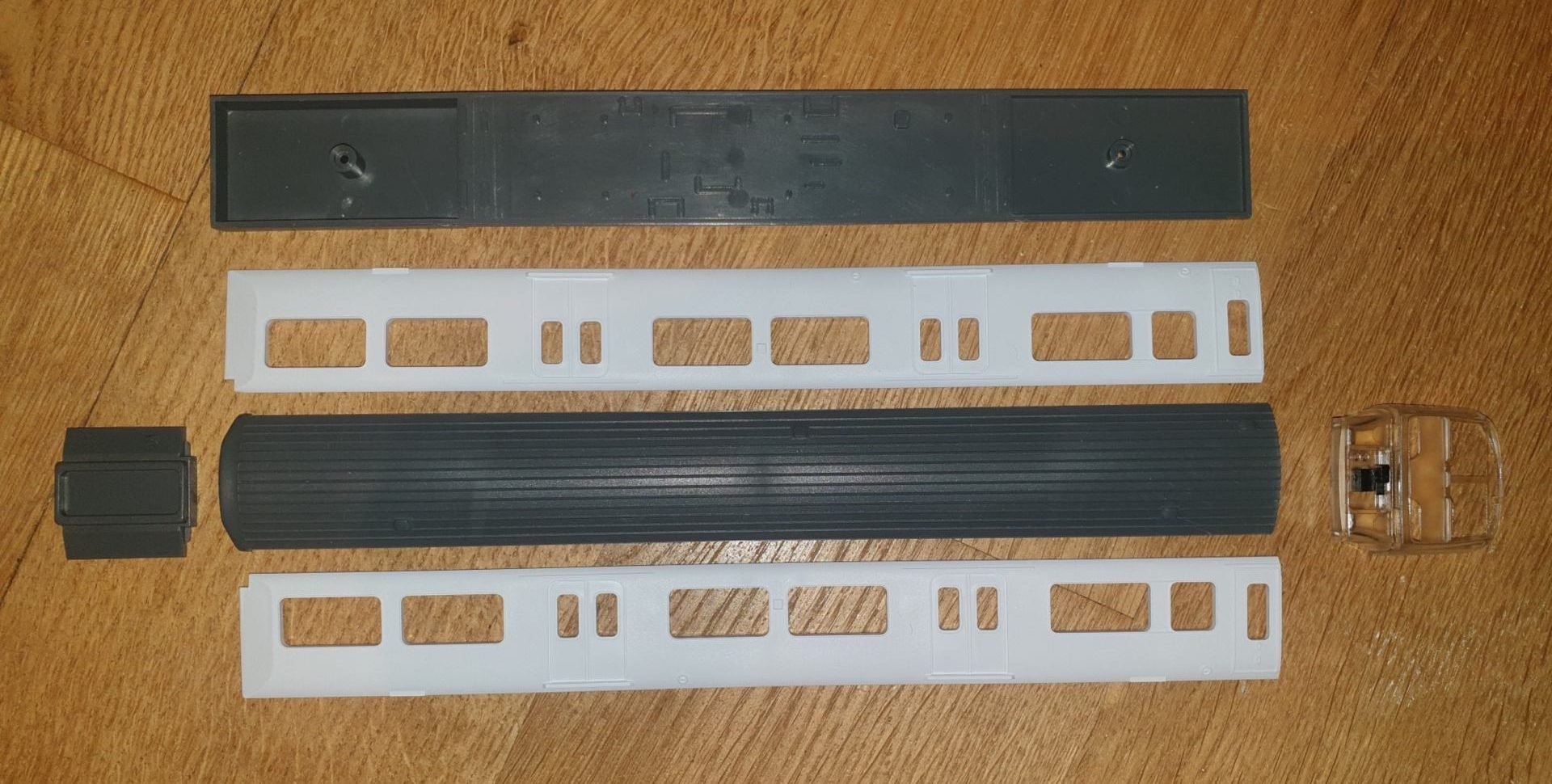 Unleash Your Model Railway Creativity
Welcome to our Kits page, where you can explore our range of non-decorated kits designed for model railway enthusiasts. These kits provide an exciting opportunity for users to unleash their creativity and craftsmanship. Assemble and paint to bring your vision to life with our high-quality kits.
The next event that we're scheduled to attend is
The London Festival of Railway Modelling 16-17Mar24.
UK p&p Free on all orders over £45, otherwise add £6.
All 4mm scale models
Kit
Item no.
Description
Price
Class 150/2 2 car DMU
BM61502
2 car standard undecorated kit excluding side glazing
£ 80
BM1502G
Injection moulded flush side glazing set for the above kit
£ 20
BM150W
'OO' Wheels, bearings & couplings for the above kit
£ 40
TOTAL £140
Class 317/2 4 car EMU
BM63172
4 car standard undecorated kit excluding side glazing
£ 160
BM3172G
Injection moulded flush side glazing set for the above kit
£ 40
BM4CAW
'OO' Wheels, bearings & couplings for the above kit
£ 80
TOTAL £280
Class 318 3 car EMU
BM63182
3 car standard undecorated kit excluding side glazing
£ 120
BM3182G
Injection moulded flush side glazing set for the above kit
£ 30
BM3CAW
'OO' Wheels, bearings & couplings for the above kit
£ 60
TOTAL £210
Class 319/0 4 car EMU
BM63190
4 car standard undecorated kit excluding side glazing
£ 160
BM3190G
Injection moulded flush side glazing set for the above kit
£ 40
BM4CAW
'OO' Wheels, bearings & couplings for the above kit
£ 80
TOTAL £280
Class 319/1 4 car EMU
BM63191
4 car standard undecorated kit excluding side glazing
£ 160
BM3190G
Injection moulded flush side glazing set for the above kit
£ 40
BM4CAW
'OO' Wheels, bearings & couplings for the above kit
£ 80
TOTAL £ 280
NEW ! Class 319/3 With 2020 UA toilet 4 car EMU
BM63193
4 car standard undecorated kit excluding side glazing
£ 160
BM3193G
Injection moulded flush side glazing set for the above kit
£ 40
BM4CAW
'OO' Wheels, bearings & couplings for the above kit
£ 80
TOTAL £280
Class 320 3 car EMU
BM63203
3 car standard undecorated kit excluding side glazing
£ 120
BM3203G
Injection moulded flush side glazing set for the above kit
£ 30
BM3CAW
'OO' Wheels, bearings & couplings for the above kit
£ 60
TOTAL £210
Class 321/3 4 car EMU
BM63213
4 car standard undecorated kit excluding side glazing
£ 160
BM3213G
Injection moulded flush side glazing set for the above kit
£ 40
BM4CAW
'OO' Wheels, bearings & couplings for the above kit
£ 80
TOTAL £280
Class 321/4 4 car EMU
BM63214
4 car standard undecorated kit excluding side glazing
£ 160
BM3214G
Injection moulded flush side glazing set for the above kit
£ 40
BM4CAW
'OO' Wheels, bearings & couplings for the above kit
£ 80
TOTAL £280
Class 321/9 4 car EMU
BM63219
4 car standard undecorated kit excluding side glazing
£ 160
BM3219G
Injection moulded flush side glazing set for the above kit
£ 40
BM4CAW
'OO' Wheels, bearings & couplings for the above kit
£ 80
TOTAL £280
Class 322 4 car EMU
BM63224
4 car standard undecorated kit excluding side glazing
£ 160
BM3224G
Injection moulded flush side glazing set for the above kit
£ 40
BM4CAW
'OO' Wheels, bearings & couplings for the above kit
£ 80
TOTAL £280
Class 455/9 4 car EMU
BM64559
4 car standard undecorated kit excluding side glazing
£ 160
BM4559G
Injection moulded flush side glazing set for the above kit
£ 40
BM4CAW
'OO' Wheels, bearings & couplings for the above kit
£ 80
TOTAL £280
Class 456 2 car EMU
BM64560
2 car standard undecorated kit excluding side glazing
£ 80
BM4560G
Injection moulded flush side glazing set for the above kit
£ 20
BM456W
'OO' Wheels, bearings & couplings for the above kit
£ 40
TOTAL £140